Wealden Table Tennis League

Wealden Table Tennis League
For Pleasure For Competition For Friends
News Report
South East Qualification Tournament
Author: Ken Muir, 24/02/16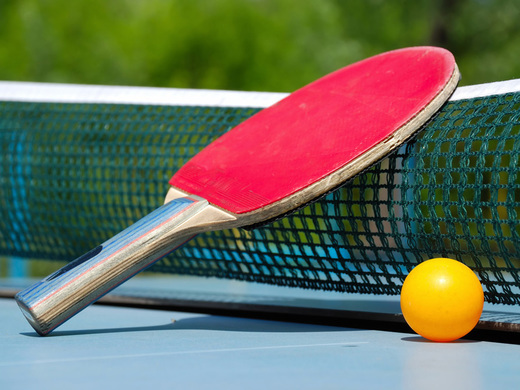 WEALD'S FRASER KENT LIFTS TWO SE REGIONAL TITLES
Fraser Kent, 13, a member of the Weald Club based at the High Weald Academy, won two events at the South East Qualification Tournament (for a National Inter-regional Championships) held at the Byng Hall Club, Tunbridge Wells over the weekend.
First, the left-handed Kent won the under 13 boys' singles, being unbeaten in his group and then defeating Jacob Evans (Sussex) in the semi-finals and Julio Key (Darenth, Club, Sevenoaks), who is a fellow member of the Cranbrook Performance Centre, 9-11, 11-6, 11-6, 11-8 in the final.
Although on the Sunday, he dropped one singles, to Mahmood Kelani (Kent), in his cadet (under 15) boys' singles group, Fraser won his other three matches to qualify for the knockout. After defeating for a second time Julio Key 11-5, 11-5, 9-11, 11-8 in the semi-finals he overcame Bertrand Siu (Sussex) 11-6, 7-11, 4-11, 14-12, 11-5 in an exiting final to win the event.
However, although Fraser having qualified automatically for both a cadet team event and singles place at the National Championships in May, the slightly complicated rules say that a player can qualify in one age group only. Therefore, Kent and Key will play in the under 13 age group events at the National Championships, representing the South East.
Another Weald Club member, Tom Down, who came second to Julio Key in his cadet boys' singles group and 5th in the competition overall, will take the SE 3rd cadet boys' place at the National Championships, by virtue of Kent who finished 1st, and Key who finished 4th in the qualifiers, taking up instead the SE under 13 places.
Shem Lejarde, who also attends the SE Performance Centre at Cranbrook, was unbeaten in the under 11 boys' singles, while another member, Joelle Bennett, topped the under 13 girls' singles with Isabel Webb, of the Byng Hall Club, Tunbridge Wells, second. All of these also therefore qualify for the National Inter-Regional Championships.
This was the event which explains and shows the level of competition.
http://updates.tabletennisengland.co.uk/southeast/2016/02/05/inter-regional-qualification-south-east/
Added by Mike Gadd to put things in context; this was a major achievement by Frazer and the other competitors and we wish them success in the nationals in May.
Fraser is also representing Sussex Schools in the national event coming up.
Follow the league to get the latest news and results straight to your email